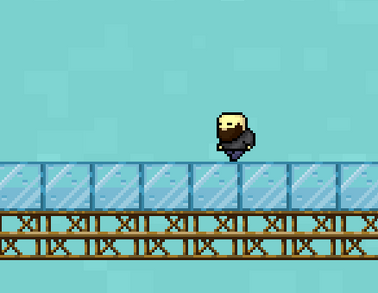 Slidey objects are like solids but they have less friction for the player and are harder to navigate on. They make good types for ice and the like.
Creation Details
Edit
Size: 19x19
Borders required to touch: 4
Rank required: 5
Rotated with right click? Yes
Flipped with right click? No
Ad blocker interference detected!
Wikia is a free-to-use site that makes money from advertising. We have a modified experience for viewers using ad blockers

Wikia is not accessible if you've made further modifications. Remove the custom ad blocker rule(s) and the page will load as expected.