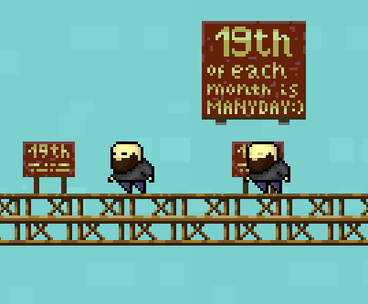 Viewable objects are objects that when a player stands in front of them, a larger panel of up to five cells or frames appears above them and animates slowly. Viewables also sparkle slightly in the world to let you know they can be interacted with.
Creation Details
Edit
Size: 19x19, 38x38
Borders required to touch: 0
Rank required: 5
Rotated with right click? Yes
Flipped with right click? No
By default you only have one cell that appears when you stand in front of it, but you can add more or remove cells with the plus and minus signs at the top right. Both the viewable object and the animated cells have the same palette. Instead of 19 by 19 pixels, the workable area in the animated cells is 38 by 38 pixels.
Ad blocker interference detected!
Wikia is a free-to-use site that makes money from advertising. We have a modified experience for viewers using ad blockers

Wikia is not accessible if you've made further modifications. Remove the custom ad blocker rule(s) and the page will load as expected.